Biohazardous Material Removal & Remediation Services
Get your space under control Life as a property owner is always pretty, and sometimes things can get messy. When you're dealing with an unpleasant situation, Pro Pacific can clean up and make you happy to return to your Vancouver Island home.
Schedule your estimate
Dealing with biohazards
Dealing with any type of biohazard can be distressing, so remember to breathe and allow professionals to perform the work. Our team is fully prepared to remediate and remove any unwanted stains, odours, and materials from your property, and perform all the necessary steps to return your space to normal.

Biohazards require care and education to remediate properly. Do not attempt to resolve a biohazard problem without consulting an expert. Ensure you don't touch anything that could affect your health, and avoid any contaminated areas.
Remember that our professional hazmat team is only a phone call away. Dial 250.585.3997 or get in touch through our contact page to arrange for an assessment and quote.
What is a biohazard?
We use the term "biohazard" to refer to a broad range of very serious biological hazards, including urine and feces (whether human, animal, or rodent), drug paraphernalia (such as needles or syringes), and blood or other bodily fluids.
Examples of projects we work on:
sewer back-up
human and animal excrement
needles and drug paraphernalia
bodily fluids such as blood and saliva
maggot infestations
If you want to properly and safely address a biological hazard, our team is standing by with the necessary skills and specialized tools. Contact Pro Pacific to arrange for an assessment and quote for remediation.
Please note: While we do handle a large range of biological hazards, we do not offer chemical spill clean-up services.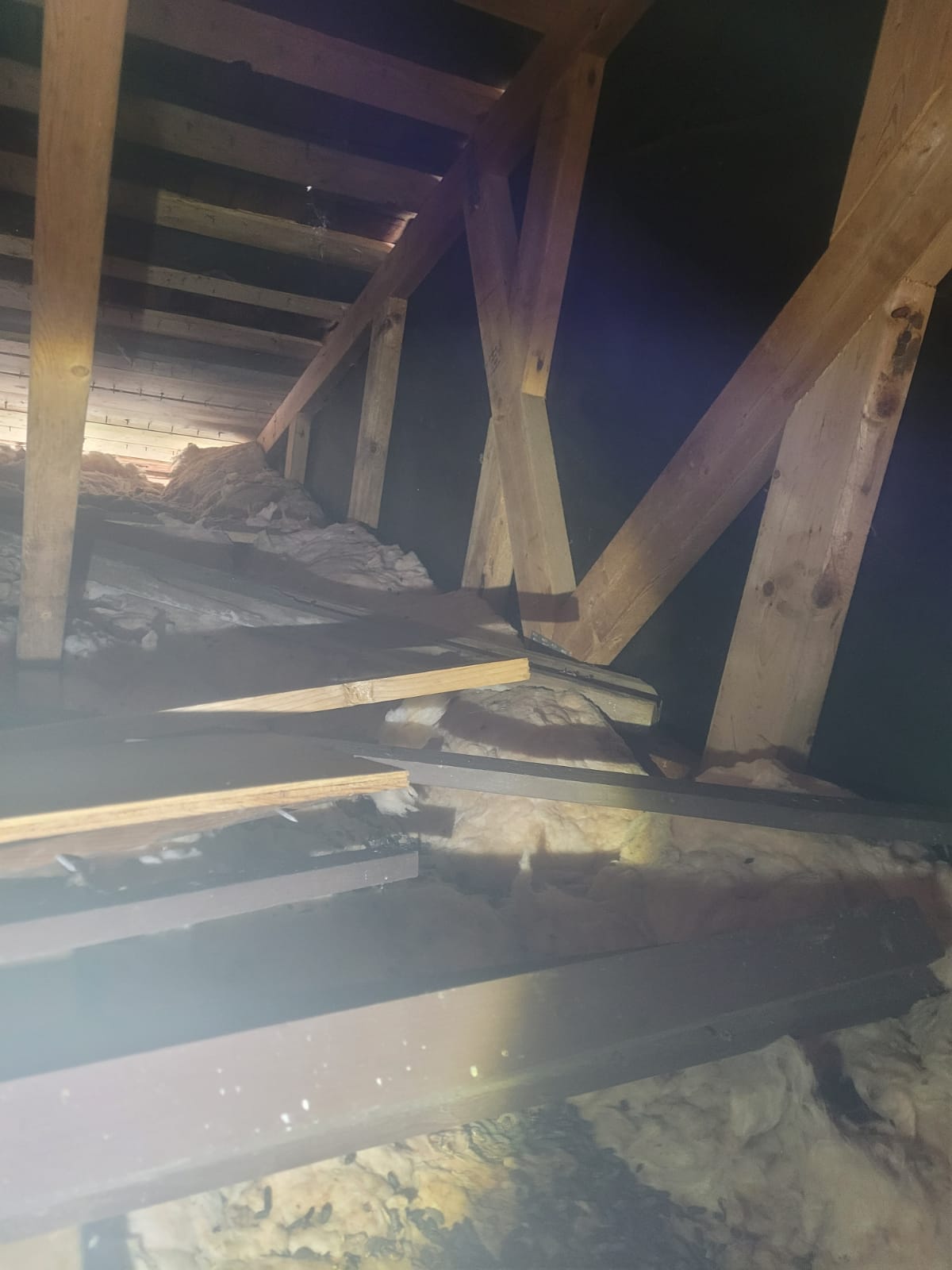 Before and after images of an attic area. Pro Pacific Hazmat was brought in to professionally remediate the hazardous animal excrement and other toxins to recover this space.
Trauma scenes & body sites
Our team of trained, competent technicians are fully equipped and ready to discreetly address any trauma, accident, or crime scene with diligence.
We will thoroughly remove all biological and chemical contaminants and restore your space back to its pre-incident state.
Whether an unexpected circumstance has happened at your home, apartment or condo building, or business, Pro Pacific will handle your situation with care and respect to prevent additional distress.
Get started: contact the experts at Pro Pacific Hazmat today