Asbestos Removal & Remediation Services
Does your home contain asbestos? Pro Pacific Hazmat can safely and efficiently remove all asbestos from your property whether it's in Nanaimo, Victoria, or anywhere else on Vancouver Island. Trust our experienced technicians to get your asbestos remediation job done on time and with minimal disruption.
Schedule your estimate
Asbestos can cause serious health problems
Asbestos fibres have been proven to cause serious health problems: never try to remediate an asbestos problem yourself. Trust Pro Pacific Hazmat's efficient process, years of experience, and specialized equipment to remove asbestos safely from your home or business.
Commercial or industrial project? We can help.
Understanding the dangers of asbestos
What is asbestos?
Asbestos is a naturally occurring mineral that has been utilized for thousands of years, and is commonly found in building materials produced between the 1920s and 1990s

Asbestos fibres are strong, durable, and non-combustible – three traits that lead to asbestos being used extensively in building construction in Victoria and Nanaimo from the 1920s–90s.
Commonly added to a variety of building materials (including in pipe insulation, roof shingles, and ceiling texture), asbestos can be found in a large range of building products.

What's the danger?
Airborne asbestos fibres have been proven to cause serious health problems when inhaled.
While there are far fewer products on the market today that contain this dangerous material, asbestos is still commonly found in many types building materials used in residential and commercial construction.
If you are planning a renovation or demolition project, start by contacting the hazardous material experts at Pro Pacific Hazmat for a consultation to ensure you can proceed without risking your health.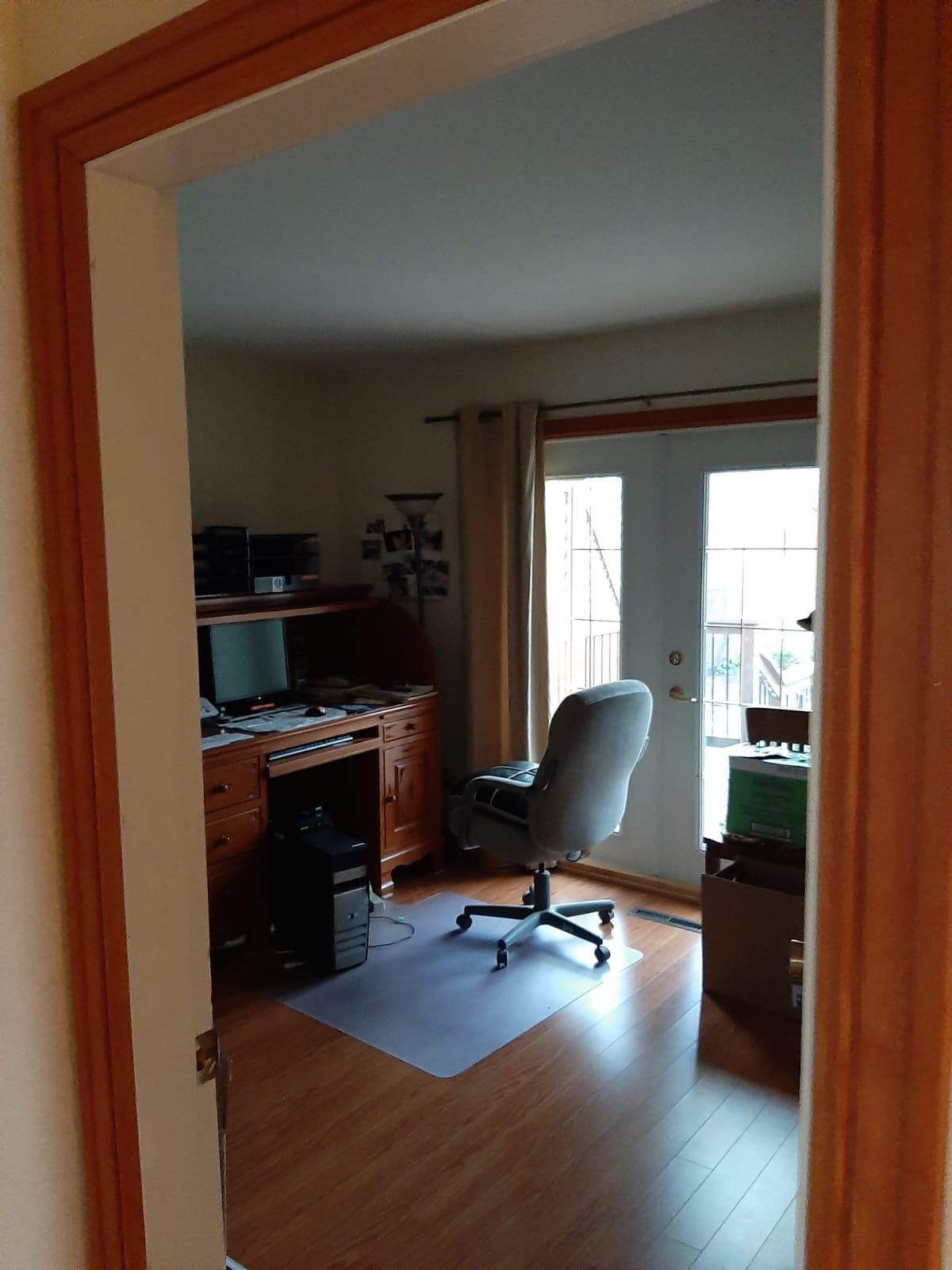 Asbestos can be found in many common building materials, including drywall. In the photos above, Pro Pacific Hazmat remediated contaminated drywall and textured ceiling material that contained asbestos from a residential home.
Where is asbestos found?
Unfortunately, asbestos was commonly used in a wide range of building products due to its fire-retardant and insulating properties, as well as its low cost. In fact, asbestos was seen as such a "wonder-material" that it was frequently used in new home construction right through to the mid-1990s.
Your home or commercial building may include many different asbestos-containing building materials:
Textured ceilings
Vermiculite insulation
Drywall mud
Roof tiles/shingles
Sheet vinyl flooring
Duct joint tape
Transite cement board
Pipe insulation
Refractory cements
Cement composite drain pipe
Can I remove asbestos by myself?
Absolutely not. You must leave the job of identifying and removing asbestos to trained professionals to protect yourself from health and liability issues.
Professionals like Pro Pacific Hazmat have access to specialized equipment, rigorous training, and a complete understanding of the risks of remediating asbestos-containing materials.
WorkSafeBC has set regulations and guidelines for any job-site that involves the remediation of hazardous materials (such as mold or asbestos) in order to maintain the safety of all people involved. If you are found to be placing others at risk due to not following the regulations, legal action may be taken against you.
Bring in the professionals
Pro Pacific Hazmat provides professional asbestos remediation and removal services throughout Vancouver Island, BC. If you suspect your property contains asbestos-laden materials, contact us or phone 250.585.3997 to arrange for a no-charge consultation.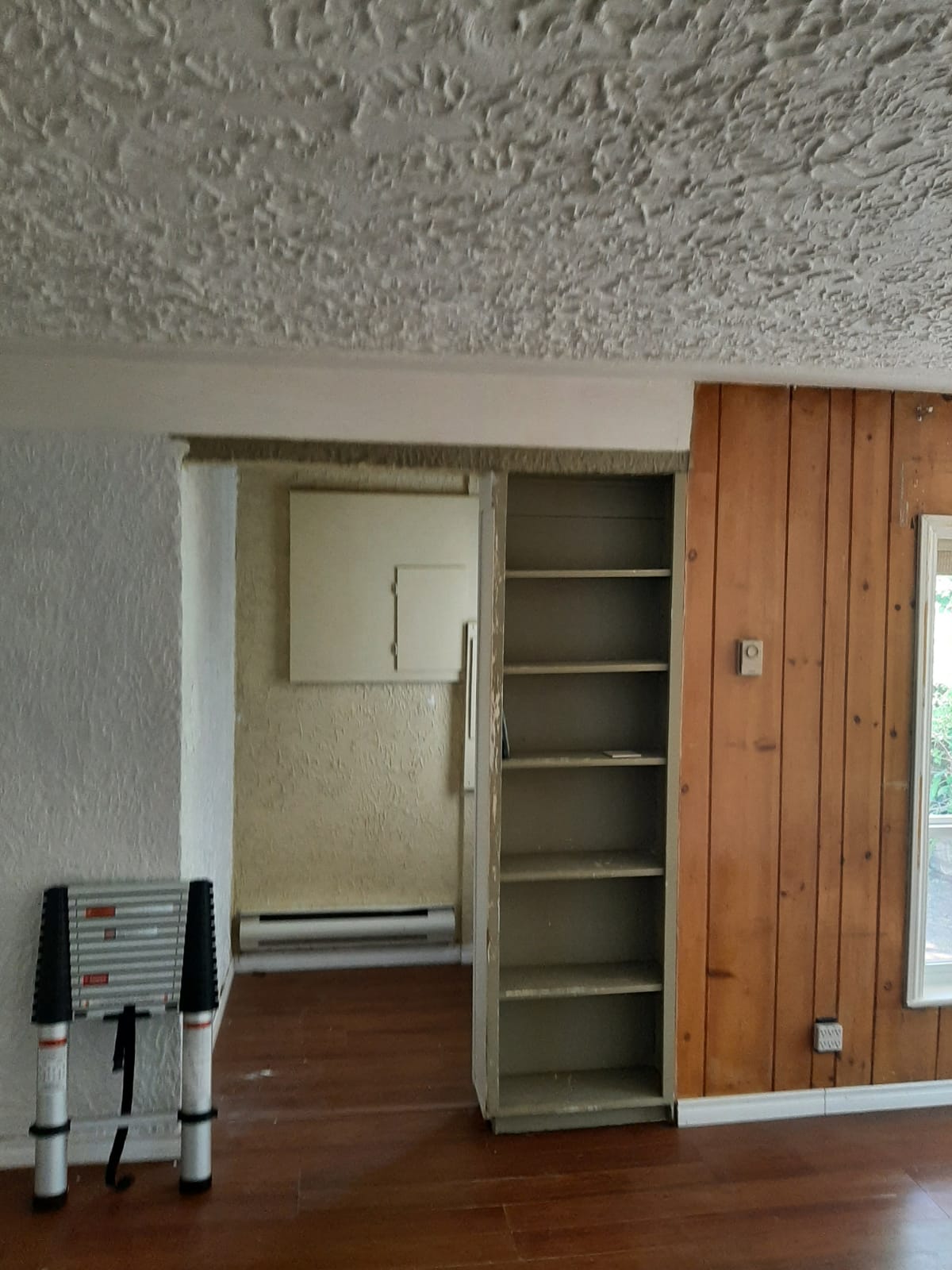 Lath and plaster is another building process that commonly contains dangerous asbestos fibres. In the images above, Pro Pacific Hazmat was sent to safely remediate plaster ceiling and wall materials that contained asbestos.
Protect your family from asbestos-contaminated materials
Don't take a chance with your health: trust Pro Pacific Hazmat for the safe removal and remediation of asbestos-containing materials.